The Stepping Stone
In a country music classic, for a sip of whiskey, a gambler offers the advice, "You've got to know when to hold 'em/Know when to fold 'em/Know when to walk away." However, unlike the gambler, there was a wife who, though justified beyond belief, refused to walk away. By remaining steadfast she saved her man, and by extension, brought salvation to millions.
The woman who became the cornerstone of a movement was born in Brooklyn Heights in 1891. Lois Burnham's formative influences were her father, Clark, a respected surgeon and her mother, Matilda, staunch believers in the Swedenborg faith, founded in the 18th century, who counted amongst its faithful Helen Keller and Robert Frost. The family's lavishly appointed home on Clinton Street was filled with the happy noise of six children, and summers were spent in Vermont where Dr. Burnham treated his wealthy vacationing New York patients. (One well-heeled Vermont neighbor was Abraham Lincoln's grandsons.) The adjective Lois used to describe her childhood was idyllic.
Life irrevocably changed when a local teen knocked at the Burnham door and asked Lois to buy some kerosene lamps which were tied to a pole slung across his shoulder. She recognized Bill Wilson as her brother Rogers' friend but was not interested in either boy or product. Bill, who carried a chip on his shoulder along with the lamps in his hand, felt the wealthy city girl looked down on the poor country bumpkin. Later, noticing her sailing on Emerald Lake, he decided to give her a dunking. He refurbished his grandfather's old rowboat, drove a pole through its center and fastened a bed-sheet for makeshift sail.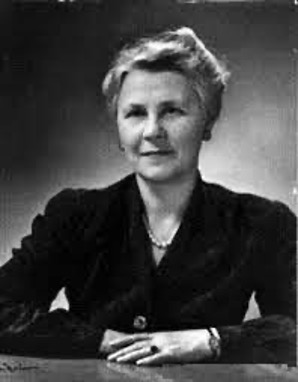 The race that morning was not conducted on an equal water playing field-Lois was a seasoned sailor with a state-of-the-art skiff; Bill was handicapped by inexperience and a sailboat meant to be rowed. When Lois looked back and saw a bizarre contraption heading towards her, piloted by the kerosene lamp boy, she was stunned. A moment later a gust of wind hit the pole and Bill was flung into the lake wrapped in the white bedsheet, a drowning Vermontmummy. Lois rescued him and once in her boat, perhaps nudged by the beauty of Emerald Lake, feelings stirred. In 1916 Bill bought his fiancée a small, twenty-five-dollar amethyst ring from Tiffany's followed by a barbeque in Staten Island. They had placed their steaks on a grill when the breeze from the bay blew the embers and ignited a fire on the dry grass. Bill used his jacket to quell the flames; though his clothes were destroyed the Tiffany box remained intact.
The couple would have waited until Bill was financially stable before marriage, but with the advent of World War I and Bill in the army facing imminent departure, they were wed in the Swedenborg Church on January 24, 1918, followed by a reception on Clinton Street. After Bill shipped out Lois was devastated when she miscarried. Soon after she asked the YMCA to send her overseas as a nurse in the hope of being stationed near her husband, the organization turned her down but was turned down because they did not consider the Swedenborg faith Christian.
In Europe, while thousands of soldiers fought the horror of trench warfare, Bill Wilson struggled amid another kind of battle. In Englandwhen the first butler he had ever seen offered him a drink, a Bronx cocktail, the Second Lieutenant did not refuse. . Liquor transformed him from an awkward quarryman's son to a sophisticated officer. He claimed he had found "the elixir of life."
Although Bill never experienced combat he returned home shell-shocked, and matters were not helped when the world's respect disappeared once he took off his uniform. Lois' friend helped Bill land a job on Wall Street, but though lucrative it was soul-sucking and for solace he began his ever-escalating inebriation. On the evening of Lois' second miscarriage, one which annihilated her dream of ever giving birth, Bill arrived at the hospital falling down drunk. Her hopes of adoption were also annihilated because of his chronic alcoholism.
With Bill's depression over his job and Lois' misery over her infertility, they latched onto Bill's get rich scheme. Lois believed in her husband; after all, Thomas Edison had been so impressed with the young man he had once offered him a position in his laboratory. Bill's plan was to travel the country on a three-wheeled Harley-Davidson to conduct studies of successful companies. When the Wall Street executives approved Bill's first analysis, he celebrated by leaving Lois on the side of a muddy country road with the motorcycle while he left to get hammered. So, what would any self-respecting college educated daughter of an affluent doctor do: a) obtain a restraining order b) get a Reno divorce c) run him over with the Harley? Apparently not. Lois stood by her man, believing unconditional love would lead to sobriety. With the failure of the far-fetched business venture, they returned to New York where she worked at Macy's. Nearly destitute, they moved back into Clinton Street. Desperate for drink, Bill pilfered from his wife's purse, sold her family heirlooms and panhandled. One rainy night after work she stopped at Slavin's drugstore- which doubled as a bootleg establishment. Vulnerable, she almost succumbed to the owner's sexual advances. Filled with self-loathing and despair, that night she was awakened by the sound of a lamp crashing and her husband futilely attempting to stand. Infuriated she pounded on his chest while screaming, "You don't even have the decency to die!"
After seventeen torturous years of marriage, -on Kenny Roger's "train bound for nowhere," Bill had his lightning-bolt moment in a hospital. Aware he had reached rock bottom, he "turned over his life to a Higher Power." Five sober months later he went to Akron, Ohio, on a business trip. When it fell through, he was lured by the siren song of bottles emanating from the Mayflower Hotel's bar. Fighting an overpowering urge, he underwent his epiphany: only a drunk can help another drunk. He connected with an alcoholic Akron physician, Dr. Bob Smith, and the two men not only saved one another-they launched Alcoholic Anonymous. The Clinton Street house which Lois had once envisioned filled with children instead became a haven for the local Bowery drunks where she fed the desperate men and Bill initiated meetings: "My name is Bill W. and I'm an alcoholic."
Ironically, just as Bill found his life's calling, Lois began to flounder emotionally. Her mission had always been to save her husband, a pattern which had begun when she rescued his sail-entangled body in Emerald Lake. She felt resentful he was always involved in AA and that his fellow alcoholics had done for him what she had failed to accomplish. A turning point came when resentment boiled over and she threw her shoe at him with all her might. This led to her own epiphany: the family and friends of alcoholics were as sick as their loved ones. She realized that for every man sitting in her smoke-filled house-nicotine substituting for booze- there was a woman waiting outside in a car for him. She invited these despairing women in and Al-Anon was born, which provided therapy for the families and loved ones of AA members, based on Alcoholic Anonymous' Twelve Step Program.
The Wilsons were fueled with their respective Fellowships until their momentum came to a grinding halt in 1939 when the bank foreclosed on the Clinton Street property. Thus began a two-year homeless odyssey, living as guests in borrowed rooms. Their nomadic existence, which entailed fifty-one moves, ended with the publication of Alcoholics Anonymous, -the Big Book-which explained in 12 steps how to free oneself from the purgatory of addiction. It became one of the best-selling books of all time-President Richard Nixon was presented with its millionth copy. A permanent address came when a fan of AA offered her sprawling home in Bedford Hills to the founders at far below the market price. It had taken twenty-three years, but Lois finally had a home of her own. Perched on a hill, the property could only be accessed from the driveway by a series of rugged stone steps which led to its double entendre name Stepping Stones. Lois hoped to spend the remaining years on it developing her long-latent interior designer skills but instead became consumed in running Al Anon as Lois W.
During the first half of their marriage the couple had been known to their circle as the drunk and his wife; however, in the second half they were hailed as "the royal couple of recovery." At the initial international convention of Al-Anon in Montreal an audience of 45,000 gave the diminutive Lois a standing ovation. Eventually the world came to recognize William Wilson for the great man Lois always knew he was, and he was offered an honorary degree from Yale University which he turned down, as he did Life Magazine's offer to place him on its cover. When he refused, they tried suggested he just appear with his back turned, but he again declined, to maintain the power of anonymity so crucial to his organization's ideals and success. Aldous Huxley pronounced Wilson "the greatest social architect of our time," and he was in the top 20 of Time Magazine's 100 heroes and icons of the 20th century. Because of Lois' refusal to walk away from her husband-though he had taken her on endless tours of Dante's circle of Hell- she too should have been listed as one of its heroes.
The one thing Bill did not become was a megalomaniac; whenever his head swelled Lois would tease, "Sweetheart, your halo's on crooked." In tribute, on their 1954 wedding anniversary, he wrote on a card, "Come any peril, we know that we are safe in each other's arms because we are in God's." The Tiffany engagement ring could serve as a metaphor for the Wilson marriage-it had survived the flames and emerged intact.
Despite their newfound wealth, lovely home and societal accolades, it was never easy to navigate the terrain as Mrs. Bill W. As it transpired, Bill was a serial adulterer; at AA meetings, after he had finished delivering his Twelve Steps he embarked on an unofficial Thirteenth: hitting on recovering young women. These affairs stayed in the realm of physical adultery until he fell in love with Helen Wynn, a former actress, with whom he had a fifteen-year affair. It finally ended when he decided not to dissolve his marriage to his long-suffering wife. In addition to slipping under non-marital bedsheets, Lois had to put up with his other pastimes, namely experimentation with LSD and the Occult. Despite everything, Lois took the advice of the Gambler: she knew what she wanted to keep and what she wanted to throw away. She remained committed to Bill.
After retirement he told his Foundation, "Let go and let God," and retreated to his hill-top hpme.. There his chronically addictive personality began its final addiction, this time to nicotine. He became a chain-smoker, and as he had once done with his bottles, squirreled away cigarettes from his wife's eagle eyes. He developed emphysema but, undeterred, alternated inhaling from his oxygen tank and his cigarettes. When he died, he was interred in Vermont where he was joined by Lois who passed away at age ninety-seven. Her Los Angeles Times obituary stated she "left no immediate survivors." In a sense, however, through Al-Anon she had left thousands.
Today, the Big Book, Alcoholics Anonymous, is the "newest Testament" for millions of recovering alcoholics and their families. It was penned by Bill, but it could not have been written without Lois W. his ever-supportive stepping-stone.