The Comedy is Over (1948)
The Italian opera Pagliacci revolves around Canio, the clown; what gives the lie to his smile is his tears over his wife's adultery. Insane with jealousy, he murders both his faithless partner and her lover. Life imitated art in an Italian soap opera in a crime of fashion.
The House of Gucci and its interlocking G insignia conjures visions of luxury goods that carry heavyweight status and a hefty price tag. From this legendary retailer came a handbag included in New York's Museum of Modern Art and a best-selling floral scarf inspired by Grace Kelly. Guccio Gucci, who had worked in Paris and London as a bellboy at the Savoy Hotel, inspired by the high-quality luggage of its upper-class clientele, returned to Florence, and in 1921, alongside his seamstress wife, Aida, established a leather goods shop. The mom and pop business became an international success, and by the 1930s, it boasted branches in the world's most exclusive zip codes. Despite the snooty attitude of its sales force, New York magazine dubbed its 5th Avenue outlet "the rudest store in town," the rich queued for its posh products. In this manner they followed in the footsteps of Audrey Hepburn, Ingrid Bergman, Elizabeth Taylor, Jacqueline Kennedy, and Sophia Loren. For his 1956 marriage to Grace Kelly, Prince Rainier gifted Gucci scarves to his female guests; Frank Sinatra ordered dozens of Gucci moccasins, and the interior of Cadillacs bore Gucci décor.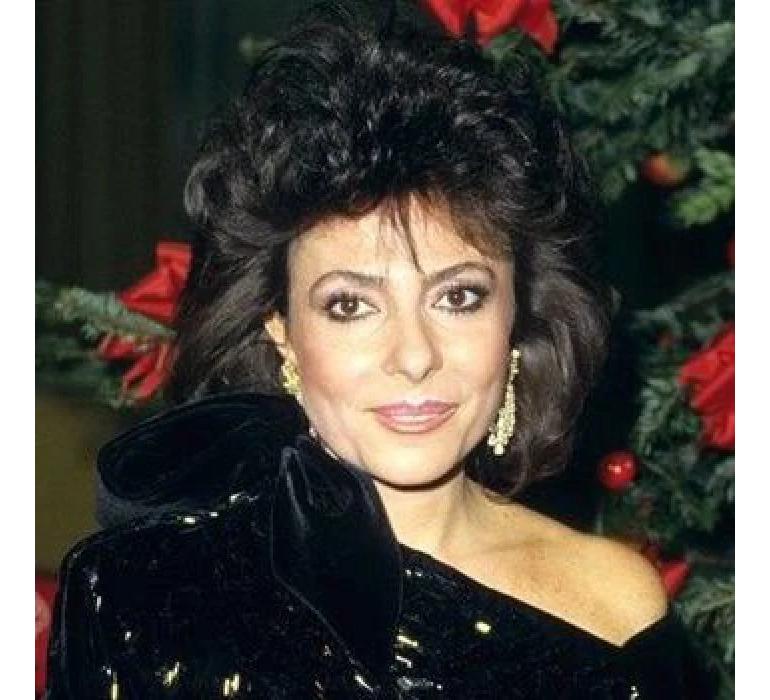 With Guccio's passing, his heirs began a descent into self-destructive dysfunction. Their Cain and Abel antics provided the stuff that tabloids dream of as they resorted to boardroom brawls where executives tossed thousand-dollar handbags at each other. On a symbolic level, the double G insignia represented greed and grief. Into this Mediterranean blood feud arrived a woman who would leave her own brand of intrigue on the clan that made the Borgias look like the Waltons.
Patrizia Martinelli, from Milan, was the daughter of a laundress mother, Silvana, and a truck driver father. With her mother's remarriage to Fernando Reggiani, a transport magnate, Patrizia was able to indulge in floor-length white mink coats. The Reggiani wealth allowed Patrizia to move amongst the upper crust, and she struck marital gold at a 1970 gala when she met Maurizio Gucci who could offer endless lira and Gucci goods. He was drawn to the raven-haired beauty with violet eyes whose curves did wonders for her body-hugging red dress. Maurizio's relatives wondered what he saw in her after she took off her false eyelashes and stepped down from her towering high heels. His father, Rodolfo, labeled her a gold digger who had been born into the lower class. The Gucci clan had assiduously whitewashed their patriarch's own humble roots by mythologizing its founder into a royally appointed saddle maker from Tuscany's nobility. Rodolfo even went so far as to ask the Archbishop of Milan to intervene and to make his son come to his senses. Although Maurizio had always been under the thumb of his domineering father, he married the woman he lovingly called his "pocket-sized Venus."
Despite Maurizio's family approbation and the differences in their upbringings, the marriage was a happy one and produced adored daughters, Alessandra and Allegra. The Guccis became the first couple of Milan, and Patrizia played the role of celebrity wife to the hilt, decked out in Valentino, Chanel, and Gucci. Signora Gucci became one of the most extravagant members of the Italian jet set as her husband lavished on her everything that a materialistic woman could crave: wealth, status, and one of the classiest and recognizable names in fashion. Their over-the-top homes-in Milan, Manhattan, and St. Moritz sported suede and leather walls, leopard throws, and penthouses with some of the world's most magnificent views. They purchased the 230-foot yacht, the Creole, whose former owner was the Greek shipping tycoon, Stavros Niarchos. The Guccis, hoping to rid the ship of the bad aura from Niarchos's two wives who had committed suicide, summoned a psychic to perform an exorcism.
Early adopters of celebrity coupledom, a chauffeur carried them around Manhattan in a Mercedes that sported a license plate that bore their combined names: Mauizia. They hung out with Jackie Onassis and the Kennedy brood whenever they were all in town. Patrizia famously summed up her lavish luxury lifestyle with the nugget of wisdom, "I would rather cry in a Rolls than be happy on a bicycle." The television shows Dallas and Dynasty did not even come close in extravagance compared to the high-flying Tuscans.
When Rodolfo died, his will bequeathed Maurizio fifty percent of his fashion empire, but this amount was not enough for the Italian Lady Macbeth. She wanted her husband to be the head honcho of the House of Gucci and to secure the dynasty for their daughters. In a Night of the Long Knives, Maurizio succeeded in ousting his cousins, as well as the company's chairman Aldo Gucci without giving him a chance to clear out his desk. Patrizia-twelve shades of Kris Jenner- not content with being the power behind the throne, raising her children, and managing her mega-homes and the Creole, designed a signature line of gold jewelry for Gucci that featured chunky pieces imprinted with a crocodile-skin pattern that proved a major flop. A far more worrisome problem was Maurizio had grown weary of his wife who manipulated him in the same fashion as had his controlling father. Tom Forden, a creative director for Gucci, stated, "As a young man, he looked to Patrizia to support him and give him the strength to stand up to his own father, but as he gained power, he felt oppressed by her criticism." Soon there were reported sightings of the Gucci heir parading a string of mistresses in New York, Milan, Rome, and St. Moritz. In 1985, he packed his bag, informing his wife he was going on a business trip; he then sent over his family doctor-armed with a bottle of valium-to inform her Maurizio would not be returning. The effect of this pronouncement was similar to the one Mount Vesuvius had on Pompeii. No doubt, in lieu of Maurizio's head, she banged her own on the conveniently leather-covered walls. At least she did not do to the doctor messenger what Cleopatra did to those who bore her bad news. Her fury was to come at a later date.
What further enraged Patrizia was Maurizio proved unequal to holding onto the reins of his fashion house. In one emasculating comment on "Mau," as she called her spouse, "He is a seat cushion that takes the shape of the last person to sit on it." The heir to the House of Gucci had his back against his leather-covered wall; he had borrowed heavily to secure control of his company, coupled with his own lavish lifestyle, and his personal debt was as formidable as the mountains of his beloved St. Moritz. Patrizia had once remarked the Guccis have followed the pattern of many family dynasties: the first generation builds, the second consolidates, and the third destroys. The Italian family would have done well to have heeded the words of the American Founding Father Benjamin Franklin, "A house divided against itself cannot stand." With heavy a heart, Maurizio sold his birthright-for far more than a "mess of pottage-" for one-hundred-seventy million dollars to Investcorp, a Bahrain-based investment company. For the first time since its founding, no Gucci was at the helm of the company that bore its name.
Maurizio offered Patrizia a one-hundred-thousand-dollar monthly allowance; she scoffed at the offer that she referred to as "a plate of lentils," and to escape the paparazzi who were having a feeding frenzy with the high-profile divorce took her two daughters to their home in St. Moritz. One shudders to think how she reacted when she found Maurizio had changed the locks, preferring to keep it as a love nest for his new blond girlfriend, Paola Franchi, an interior designer. Maurizio had hired a "Maga Bianca" white witch to cleanse the mansion of his ex-wife's evil spirits. Patrizia devoted herself to a smear campaign of her ex and conducted an endless litany of complaints about the paltry divorce settlement. She lamented on an Italian chat show, "How am I supposed to live, with only three trillion lire in the bank, a house in Rome, and one in New York? I do have two daughters to take care of, you know." Life took a further downward spiral when Patrizia developed a brain tumor. She later stated, "When I went into the operating room, I said, 'I must survive because, Maurizio, I will make you pay for all the bad.'"
For years Patrizia fermented in her bitterness, one made even more acidic by the fact she never fell out of love, "Maurizio was my husband. I was and will always be in love with him." She would have remained a showy and pathetic member of the first wife's club except for the fact a well-dressed hitman shot four bullets into Maurizio. The polizia were at a loss as to the identity of the perpetrator as there were many suspects: his relatives, the Mafia who were angered at his newly-acquired Swiss casino, and his embittered spouse. His body was barely cold when the widow moved into her former husband's Milan home along with her two teenage daughters. She stated, "He may have died, but I have just begun to live."
A break in the case came when the police, acting on a tip, questioned the porter, Ivano Savioni, of a sleazy hotel, who said he had been contacted by Guiseppina Auriemma, Patrizia's personal psychic, to hire hitman Benedetto Ceraulo and getaway driver Orazio Cicala, who was deeply indebted to loan sharks, to murder Mauritzio. When Auriemma was in custody, she claimed Signora Gucci gave her a note in an attempt to buy silence, "Leave me out of it, and I'll shower you with gold." Aware money would be futile in prison, Auriemma promptly made a full confession. Later Patrizia said of her former clairvoyant, "Never even let a friendly wolf into the chicken coop. Sooner or later it will get hungry." Two years after the murder, Patrizia entered a police car and aware of the photo-op she wore a heady array of jewelry, a floor-length mink coat and clutched a Gucci handbag. She had proved the veracity of the Oscar Wilde quotation, "Each man kills the thing he loves."
The trial of the strange bedfellows-psychic, doorman, hitman, and society woman-electrified Italy, and the press dubbed her Vedova Nera-the Black Widow. The scandal became the ultimate real-life soap opera as it showcased the country's favorite interests: sex, money, vendetta, designer footwear, and astrology. Moreover, the setting was elegant Milan, not mob invested Naples. One piece of evidence against Patrizia was a single word entry in her diary the night of Maurizio's murder, "Paradeisos" the Greek word for Paradise. After her sentence of twenty-nine years, amidst the tears of her mother and daughters, Signora Gucci stated, "Truth is the daughter of time." Upon her conviction, Gucci's flagship store in Florence displayed silver handcuffs.
After fourteen years in San Vittore, where Patrizia once attempted suicide, she became eligible for day release on the condition she obtain a job. Her response to the sweat-of-the-brow offer was she had never worked a day in her life and preferred to stay in her cell to water her plants, await Friday nights when her mother brought her meatloaf, and look after Bambi, her pet ferret. Patrizia was devastated when Bambi met his demise when an inmate accidentally sat on him. Lady Gucci eventually had a change of heart and took a part-time position at the Milan fashion house Bozart and afterward strolled through the fashion district with a blue and yellow macaw perched on her shoulder. Despite orchestrating her husband's murder, the court ruled she was entitled to 900,000 pounds a year from his estate. With back payments from her years in prison, trustees of the estate forked over more than sixteen million pounds, thereby disproving the adage that crime doesn't pay.
The crying clown Canio delivered the last line in Pagliacci that can serve as the curtain-call for the Guccis, "The comedy is over."