Never Just a Title (1951)
"Here I am with all this talent bottled up inside of me and you're always sitting on the cork." Lucy Ricardo
In mid-century America, the sit-com mother served as the happy homemaker; in contrast, Lucy of I Love Lucy was, in modern parlance, a hot mess. Rather than the helpmeet of her husband, she was usually neck-deep in self-made mayhem. What redeemed Lucy, and made her as distinctive as her flaming hair, was she dared to dream of becoming a star, to break free from the confines of her New York apartment.
Frank Sinatra's song, "Send in the Clowns," summons the ghosts of yesteryear superimposed over faded footage of the great comics of early television: The Three Stooges, Charlie Chaplin, Laurel and Hardy, Groucho Marx. The woman who held her own with the male comedic greats was the queen of slapstick. The show used the tried-and-true domestic situation comedy with a novel difference: Lucy was married to a Cuban- American who worked as a big-band entertainer. A card-carrying member of machoism, Ricky made manifest his marital expectations, "I want a wife who's just a wife. Now. Look, all you gotta do: clean the house for me, hand me my pipe when I come home at night, cook for me and be the mama for my children." When Ricky caught his better half in one of her shenanigans, his oft repeated comment was, "Lucy, you got some splainin' to do!" Contrite when hubby came to her rescue, Lucy apologized and called him Sir. In one episode, Ricky put Lucy over his knees to spank some sense into her. Although the sexism renders Lucy subservient, her redemption is that behind every scheme is her desire to make her mark, to be more than the band-leader's wife.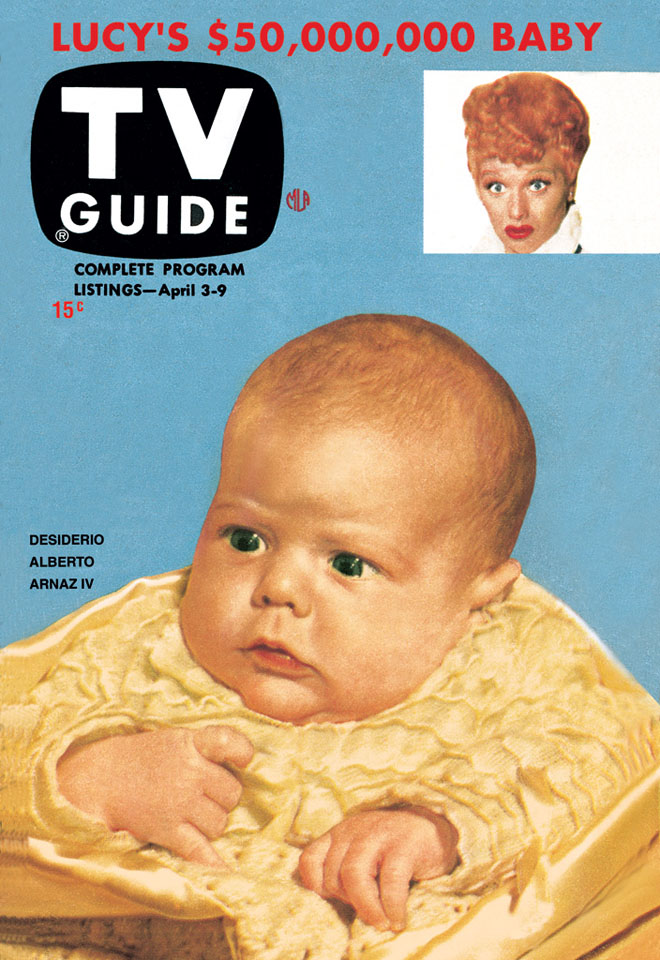 In each of the half an hour programs, Lucy and her best friend Ethel-the 1950s Thelma and Louise-were immersed in scatter-brained schemes. In Season 5, "Lucy's Italian Movie," the Ricardos and the Mertzes, (Ethel and Fred), are in Italy where a producer approached Lucy about casting her in his film, Bitter Grapes. In preparation, Lucy practiced grape stomping at a winery where she engaged in a fight with another woman leaving them stained in purple. Afterwards, the producer informed her that the movie's title was not literal. Ethel received the part that led to Lucy's trademark anguished, "Yeeeuww!" In 1952, Lucy appeared on the cover of TIME with the headline, "Lucille Ball, Rx for TV: A Clown with Glamour." The antics of comedy's crown queen was a slice of escapism for a country beleaguered by McCarthyism and the terror of nuclear war. The four musketeers of I Love Lucy became television's most loved sit-com stars.
When the actress Lucille Ball became pregnant The Code of Practices for Television Broadcasters prohibited the airing of anything sexually suggestive, including any reference to pregnancy. Studio executives suggested that Lucy hide her stomach behind pillows and tables. Desi Arnaz, Lucy's on-and-off-the-air husband, insisted she reveal her condition. The cast and crew feared the axe of cancellation would descend. Surprisingly, the episode that featured Lucy at the hospital for the birth of Little Ricky drew an unprecedented 44 million viewers, far more than tuned in to watch Dwight D. Eisenhower's following day inauguration. Walter Matthau quipped, "They like Ike but they loved Lucy." Mother and son appeared on the cover of the first edition of TV Guide.
While Lucy Ricardo was hapless about money and considered Ricky higher in the marriage hierarchy, actress Lucille Ball was cut from a different cloth. Lucille Desiree Ball was born August 1911, and grew up in a Baptist family in Jamestown, New York. (In tribute to its famous daughter, Jamestown has a Lucille Ball Desi Arnaz Museum.) Her mother, Desiree, was a pianist, her electrician father, Henry, passed away when his daughter was three and his wife was four months pregnant with his son, Fred. Bitten by the show biz bug, at age fifteen Lucy took off for Manhattan and enrolled in a drama school where Bette Davis was its shining star. A teacher advised as she had no talent to go back home. In Hollywood, Lucy landed bit parts in B movies. Buster Keaton, the silent movie clown, recognized her comic genius and served as her mentor. She had a chance to showcase her talent when she landed a role in films that starred Red Skelton and Bob Hope. At age forty, the fantasy of fame proved elusive. Her destiny would have remained that of a minor starlet except for an encounter that made her one half of America's most beloved small screen couples.
Desi Arnaz Jr. (the "I" of the show's title,) was a Cuban bandleader Lucy had met on the set of Too Many Girls in which he had the role of the Latin lover. Of their first date-at a Mexican restaurant, Lucy recalled, "It wasn't love at first sight. It took a full five minutes." Six months later, the couple eloped in Connecticut. When the newlyweds returned to New York later that day for a meeting with RKO president George Schaefer, Desi had forgotten to zip up his pants. Lucy remarked, "George, Desi believes in advertising." Friends gave the marriage six months; Lucy gave it six weeks. Because of their hasty elopement, Lucy ended up with a Woolworth ring, one she wore throughout her marriage. For Lucy's twenty-ninth birthday, Desi gifted her a diamond-encrusted heart-shaped watch that became the show's logo.
CBS offered to feature Lucy in the series, My Favorite Husband, though it vetoed an ethnic co-star. The studio dismissed Desi as "just that bongo player" and believed America would not be receptive to an interracial couple. eventually, the executives went out on a ledge-and the rest is television history. Not content with being the first couple of sitcom, the couple purchased RKO, the largest independent movie studio in Hollywood, renamed Desilu. Their company produced some of the most successful television series of the 20th century with classics Star Trek, Mission Impossible, The Andy Griffith Show.
In 1953, Lucille needed her television alter ego's trademark expression, "Yeeeuww!" The House Un-American Activities Commission subpoenaed her after its discovery that she had registered to vote as a Communist in the 1963 Los Angeles primary. She explained that she had done so to humor her socialist grandfather, and that she had never ended up casting her vote. Desi help avert the fallout with his quip, "The only thing red about Lucy is her hair-and even that's not real." Fans stood by their star and the accusation failed to dislodge I Love Lucy from the number one spot in the ratings.
Near the end of her eventful life, Lucy told an audience, "I am not funny. My writers were funny. My direction was funny. The situations were funny. But I am not funny. What I am is brave." While Ms. Ball was incorrect in her first and fifth sentence, she was spot on in her last.
Although the Arnazes weathered the McCarthy storm there was no umbrella for another: Desi was unable to keep his baton in his pants. The couple's private pain became media fodder when the tabloid Confidential's headline blared, "Does Desi Really Love Lucy?" The magazine offered Desi's quote, "A man should have as many women as he has hair on his head." The movie where they had first met, Too Many Girls, proved prescient. Post scandal Desi had some splainin' to do. The marriage collapsed after nineteen years and led to the cancellation of their classic. However, the pronoun "I" in the series' title remained faithful in his fashion. In 1986, the Kennedy Center held an event to honor Lucille Ball. Robert Stack read a written statement from Desi, at home in the throes of terminal cancer, had written for the occasion, "I Love Lucy was never just a title."