Melech (1915)
Fox News is the media monolith network loved by half of America and reviled by the other half. What its millions of viewers do not know is the story of the man behind the conservative station -movie mogul William Fox.
The opening credits of a storied life began in 1879 with the birth of Wilhelm Fuchs to German-speaking Orthodox Jewish parents in Tulchva, a Hungarian village. At nine months old, his family left Europe and ended up in the Lower East Side of Manhattan where he became William Fox, the eldest of twelve children. At age ten, William organized a group of children from his tenement to sell candy on commission in Central Park. The next year, William left school to work in the garment industry at D. Cohen and Sons; he faked illness in order to have a day off to attend his Bar Mitzvah. When he was twenty, he married sixteen-year-old Eva Leo; he remained steadfast in his devotion to his wife and daughters, Mona and Belle.
In his mid-twenties, William bought his first nickelodeon, (so called as admission to the three-minute moving-picture was five cents,) that served as his entry into the movie business, and soon owned dozens more including a 600 seat Brooklyn theater. As movies were deemed the watering-hole of degenerates, as an enticement, William included live carnival acts.
In Fort Lee, New Jersey, William leased a vacant studio that he christened Fox Film Corporation. Fox became a hit when it hired screen siren Theda Bara, (Theodosia Goodman,) who hissed, "kiss me, my fool!" He also launched the career of cowboy actor John Wayne. The following year, William moved his operation to Hollywood, now the site of Century City. His studio produced big-budget films such as What Price Glory? His film, Sunrise, won five out of twelve awards at the inaugural Academy Awards ceremony in 1929, William instituted "Fox News" that utilized the new medium of sound. A Fox newsreel covered the transatlantic flight of Charles Lindberg where audiences heard the Spirit of St. Louis roaring down the runway. Mussolini, the first Oscars, the Miss America pageant, and the Hindenburg all performed for Fox's Movietone.
William's initial investment of $1,666 transformed to $3,000,000. He owned a mansion on Long Island and a spectacular yacht. However, two crashes brought the walls of his Hollywood Jericho down. The first was a devastating car accident where his Rolls-Royce collided with a woman in a Chrysler. The accident resulted in William's three-month hospitalization and his chauffeur's death. While recovering, the Stock Market crash put a chokehold on William's fortune, and he lost the grip on the company he had created. In a merger, new owner, Darryl F. Zanuck, created 20th Century Fox. An infuriated William railed against the banks that refused to bail him out, a fact he attributed to anti-Semitism. Trying to stave off bankruptcy, William tried to bribe a judge, and ended up serving five months in Lewisburg federal penitentiary. At his 1952 passing, no one from the industry he had spearheaded came to his funeral. Although a mostly forgotten footnote, William's name lives on in 20th century Fox studios, and Rupert Murdoch's Fox News.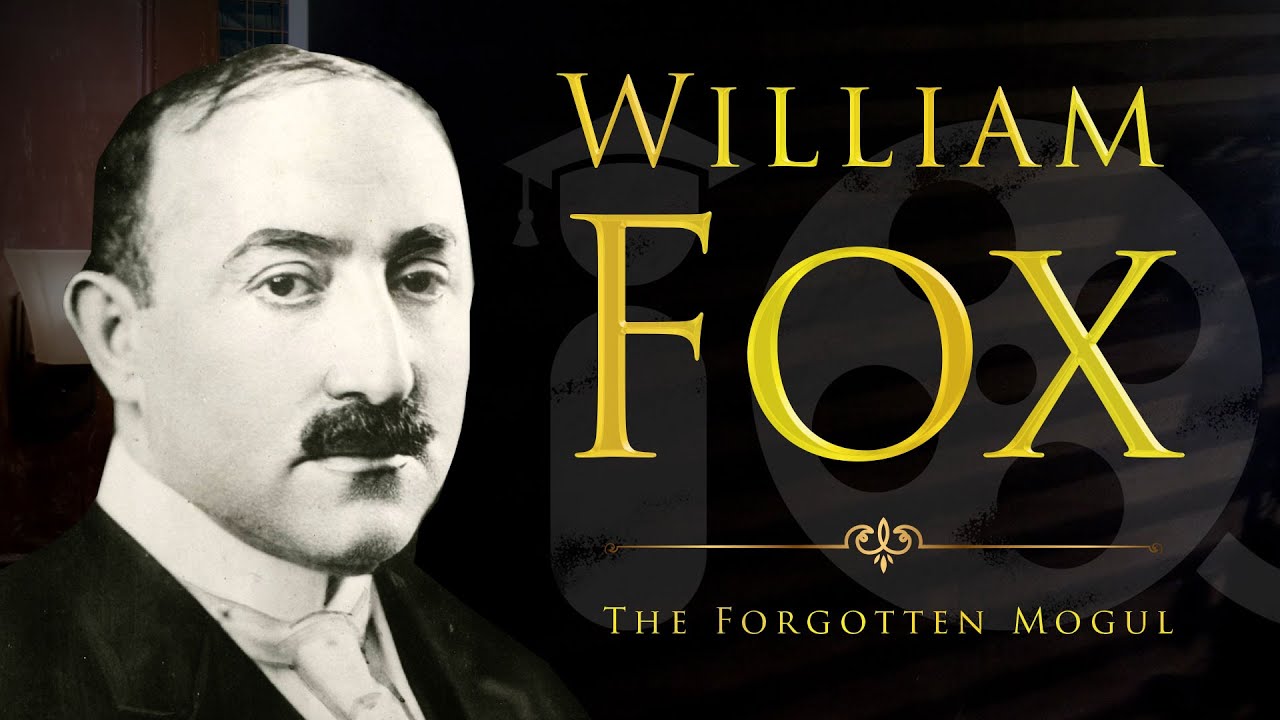 Broken in spirit, his niece asked William how he could still believe in God. William answered with an analogy. A boy told his friend that he had asked God for skates, pony, and bike. When the friend asked to see the gifts, the boy replied that the answer had been"no."
Although William Fox's empire slipped through his finger, he nevertheless deserves a place in Tinseltown history. A fitting tribute to a great though flawed man can be expressed through the Hebrew name his mother had given him on the day of his Bar Mitzvah: "Melech." "King."