The Revenge of the Nerd (1995)
Prior to the 1990s, a list was something Santa checked twice, made Schindler a hero of the Holocaust, a reminder of what to purchase at the grocery store. The contemporary one is where an individual searches for a pet, a one-night stand, a lasting love. But who is the guru behind Craigslist?
The way Americans conduct their lives was forever transformed by Craig Alexander Newmark whose surname carried symbolic overtones as he left a new mark on social media. The future internet baron was born in 1952 in Morristown, (Newmark claims he grew up in Nerdistan,) New Jersey. His father, Lee, was a salesman; his mother, Joyce, worked as a bookkeeper. Lee passed away from lung cancer six months after Craig's bar mitzvah, leaving Joyce a struggling single mother of Craig and his younger brother, Jeff. While other boys are smitten with dinosaurs, Craig's passion was quantum physics. Socially impaired, he was a candidate for the educational comment, "Does not play well with others." In high school, Craig wore thick, black-rimmed glasses, held together by tape, and found escape in science fiction and comic books.
After graduation, Craig attended college at Case Western Reserve in Cleveland, Ohio, where he received a bachelor's and master's degree in computer science. He ended up working as a software programmer for IBM, a position he held for seventeen years although he felt "crapped on" by his bosses. In a bid to meet a woman, he joined a ballet and jazz dance club and was delighted there were only two men in the class-both gay. While performing a stretching exercise on the barre, he ended up in the hospital with a hernia.
In 1993, Craig moved to San Francisco where he took a job at Charles Schwab. As the time coincided with the dawning of the age of the world wide web, Craig started an email list with a dozen names of acquaintances advertising local events. People responded and requested that Newmark post notices regarding jobs and apartments. Within a few months, he had cracked the email ceiling of 240 recipients, and had to move to a listserv, which required a name. He was. going to call it San Francisco events but, as everyone was already referring to as Craig's List, Newmark decided to leave well enough alone.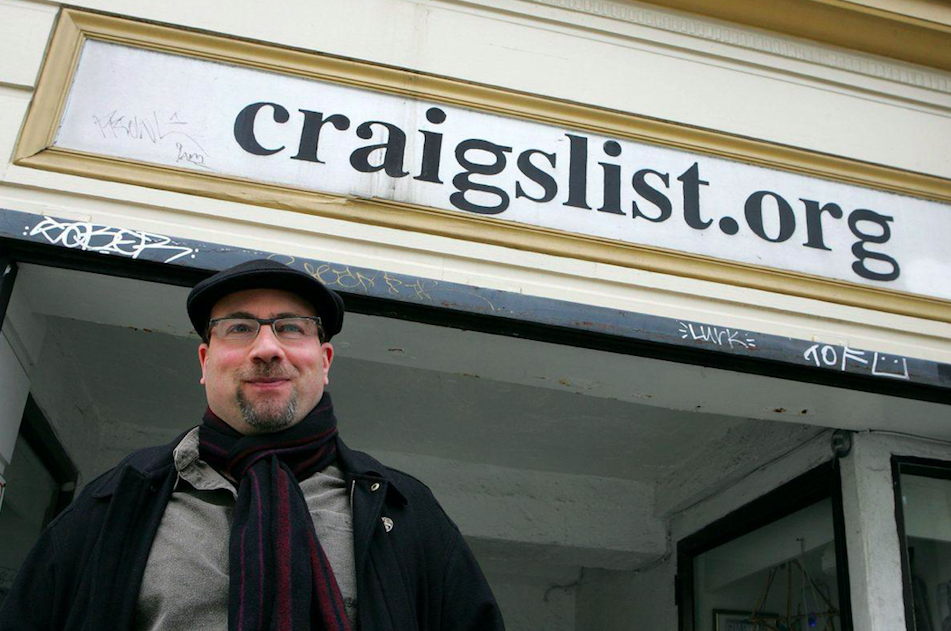 Craigslist is one of the world's most popular websites that receives hundreds of millions of views a month in seventy countries. In the pantheon of Internet giants, Craig Newmark rubs shoulders with Bill Gates, Steve Jobs and Jeff Bezos. He runs his empire along with Jim Buckmaster; the surname Buckmaster is also a symbolic one as the site is a billion-dollar empire. Forbes estimated Newmark's net worth as $1.6 billion. Unassuming, Craig states that his job is in "customer service" a modest description from a man who made Time Magazine's "World's Most Influential People" in 2008 where he rubbed shoulders with Clint Eastwood, Oprah Winfrey, and Johnny Debb. In tribute, San Francisco declared October 10th Craigslist Day.
In a nod to Jane Austen's quotation, "It is a truth universally acknowledged that a single man in possession of a large fortune must be in want of a wife," in 2012 Craig married Eileen Whepley who he did not meet on Craigslist. The couple's primary residence is in San Francisco, but they purchased a secondary home in Greenwich Village, New York. Their new pad holds everything from an ancient Roman mosaic to 18th century British portraits to Simpson's figurines to artwork by his spiritual advisor, Leonard Cohen. All things considered, Craig's life can be described as the revenge of the nerd.