A Joy Forever (1766)
The staccato bark, "Going, going, gone!" followed by the banging of a hammer, signifies the sale of a coveted object to the highest bidder. Christie's has conducted awe-inspiring auctions, many which would have astounded its founder, James Christie.
The word auction derives from the Latin, auctum, which translates to "I increase," a concept James appreciated. He was born in Perth, Scotland, in 1730, to a family of modest means. As a young man, James joined the Royal Navy but left in 1750. Like Dick Whittington, (sans cat), he headed to London to earn his fortune. His first job was with an auctioneer named Annesley who ran his business in Convent Gardens. After acquiring knowledge and funds, James founded his own establishment. His first transaction took place in the warehouse of the royal printer and bookseller, Richard Dalton, in Pall Mall.
To promote Christie's, James formed friendships with Britain's first prime minister, Horace Walpole, theater director David Garrick, and the founder of the first racetrack auction house, Richard Tattersall. A Pall Mall neighbor, Thomas Gainsborough, painted James' portrait free of charge with the stipulation it would be displayed in a place of prominence to attract those in need of an artist. The painting is currently on display at the John Paul Getty Museum in Los Angeles, California.
The showman auctioneer conducted transactions from his desk, one fashioned by another friend, the cabinetmaker Thomas Chippendale. At his inaugural auction, James sold two chamber pots and two pillowcases. A 1778 coup was when Lord Orford asked James to appraise paintings that had belonged to his late father, Sir Robert Walpole. The auctioneer with the mostest arranged for the sale of the collection to the Russian Empress Catherine the Great that garnered three million dollars in contemporary currency. Another item carried in Christie's catalogue was a Rembrandt that currently resides in Berlin's Gemäldegalerie. The French Revolution provided a plethora of prizes from displaced aristocrats who traded treasures for pounds sterling. In 1795, the jewels that had belonged to King Louis XV's mistress, Madame du Barry, a victim of The Reign of Terror, went to the highest bidder.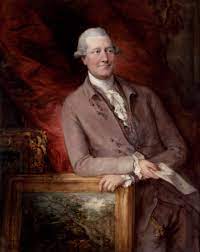 Upon James' 1803 passing, his son, James Christie the Younger, assumed control of the business. In 1823, he moved his company's location to 8 King Street, St. James's Square, its present location. During the Blitz, bombs damaged the building, and it remained empty from 1941 to 1953. Christie's branched out to Rome, Geneva, Hong Kong, Tokyo, and Manhattan.
The auction house's online magazine offers tantalizing tidbits: Queen Victoria's wedding cake weighed nearly two hundred pounds; Einstein wore his leather jacket so often it retained the scent of his pipe smoke when it went on the block sixty years after his passing.
In a world far from the initial sale of chamber pots, Christie has been entrusted with iconic treasures. In 2016, the gown that Marilyn Monroe wore to serenade President Kennedy for his birthday sold to Ripley's Believe It or Not for 4.8 million dollars. In 2017, Leonardo da Vinci's Salvator Mundi went to a Saudi prince for $450.3 million. In 2021, a diamond bracelet that had once sparkled on Marie Antoinette's wrist fetched $8 million.
If James had witnessed what went under the hammer at his namesake empire, he would be going, going, gone—into a dead faint. A lingering question hovers over his emporium: why would people pay an oxygen-sucking sum for even a spectacular goody bag? The answer lies with James Christie's contemporary Brit, the poet John Keats, "A thing of beauty is a joy forever."