The Seven of Us Can't Do (2013)
Certain books have left their imprint on the face of the world; their authors were god-like in determining the destiny of humanity. Karl Marx's The Communist Manifesto changed the socio-political landscape, Sigmund Freud's The Interpretation of Dreams shed light on the subconscious, and Charles Darwin's The Origin of the Species rattled religion's cage. These 19th century men were the power players whose pages became the dice of destiny. A 21st century woman likewise launched a movement through the venue of words.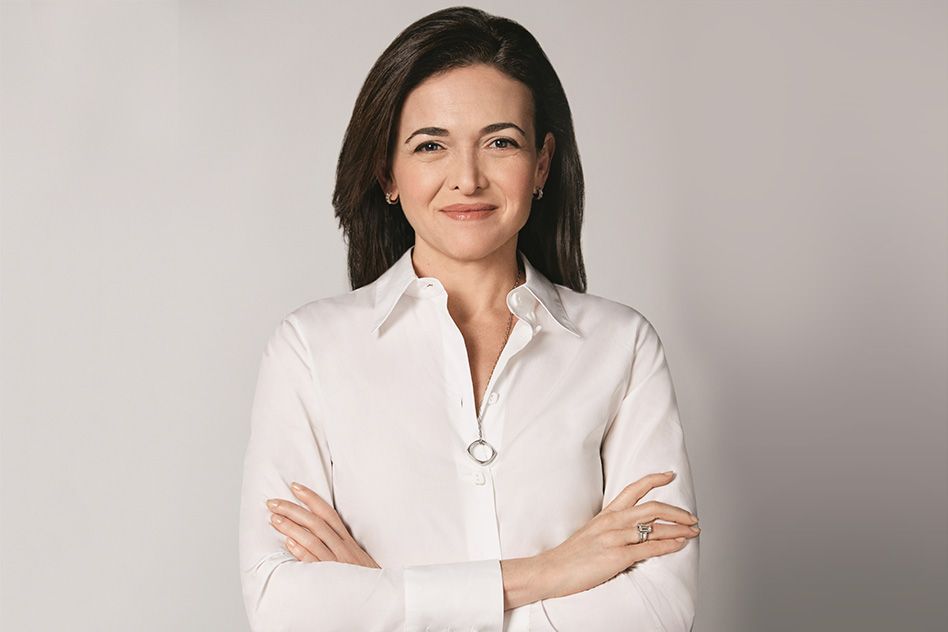 Dorothy Parker observed, "It's a man's world;" her flippant remark held a treasury of truth. Even post women's lib females and males did not stand on an even playing field: one became the teachers, the other the principals, one became the nurses, the others the doctors, one became the worker bees, the others the CEOs. It was time to Lean In.
Florida served as hostess to designer Lillian Pulitzer, Attorney General Janet Reno, crime writer Patricia Cornwell, and how to succeed in business guru Sheryl Sandberg. In her family brains were not in short supply: father Joel is an optometrist, mother Adele has a PhD and worked as a college French teacher before giving up her career to raise her three children. When not at rallies to free Soviet Jewry-a cause to which her parents were committed- Sheryl bossed around her two younger siblings, David and Michelle. At North Miami Senior Beach High school, Sheryl was at the top of her class though a girl with brains was not the type asked to prom. In addition to being the resident Brainiac, she was a member of the National Honor Society. As a teen Sheryl was already leaning in. In a nod to being well-rounded, Sandberg was also an aerobics instructor and wore blue eyeshadow, 80s inspired silver leotard, leg-warmers, and a shiny headband. Social life revolved around her group of several girlfriends-to whom she remains close; a yearbook photograph captures the clique, faces turned towards beckoning futures.
Sheryl earned her undergraduate and MBA from Harvard and set her sights on Silicon Valley to join the technology boom. Armed with the knack of dealing with difficult, socially awkward males, she helped grow first Google and then Facebook into the titans of the Internet. From her salaries and shares in the two companies, she accumulated a fortune hovering at a billion dollars. This astronomical feat was accomplished while sporting perfectly coiffed hair, Prada- shod feet, and a figure immune from the middle-age spread: her go-to snack is snap peas. She also married her second husband, Dave Goldberg, CEO of SurveyMonkey with whom she had a son and daughter. His sudden death while they vacationed in Mexico left Sheryl in a state of profound grief.
Nevertheless, a super-star mommy presents the same vicissitudes as other mothers face. For example, head lice come with the parenting territory, but when Sandberg discovered her kids had them, they were all flying to a business conference on the corporate jet of the C. E. O. of eBay. To help lighten the domestic front, Sheryl claims it is essential to marry the right kind of guy, specifically one who is respectful of his wife's career, willing to split household tasks and parenting 50-50. It is hard enough to find a straight, employed man without felonies let alone to land one who is into dad duty and is their lady's number one fan.
One would surmise that Mrs. Sandberg as Chief Operating Officer of Facebook, widowed mother of two, would scarcely have time to shower, let alone write a tome on how to succeed in business, but as a member of some more evolved species, she penned Lean In: Women, Work, and the Will to Lead. It has been described as a "feminist manifesto" urging women-In Marxian speak-to throw off their chains. She quotes a saying pinned to a wall in Facebook corporate office: "What would you do if you weren't afraid?" Her impetus was her displeasure that the top of the entrepreneurial hierarchy had a dearth of estrogen, and she determined to create a female counterpart to "the old-boys network." Its message and the national discussion it engendered was aimed at leaning in-as opposed to away from-the pinnacles of power. The book's central metaphor is to view the upward climb not as a ladder, but as a jungle gym: there are many different paths, sideways, and even downward to reach the top. Like all truly inspired notions, Lean In engendered a flood of controversy, and an equal number of devotees and detractors.
In Camp Sandberg are those who feel the alpha female is the embodiment of the Madeleine Albright quotation, "There's a special place in hell for women who don't help other women" and view her work as gospel that leads to the promised land of economic equity. Naysayers assert a substitute title could be The Elitist's Guide for Working Women. They feel Sandberg placed the blame on female shoulders for their inability to crack the glass ceiling. Joanne Bamberger, in USA Today, accused Sandberg of "inflaming working mothers' guilt over not acting with more ambition" and argued that her premise "just requires women to pull themselves up by their Louboutin straps." Perhaps the column that resonated the most was Rosa Brooks' Washington Post Recline, Don't Lean In (Why I Hate Sheryl Sandberg). She explains her animosity does not stem from Sheryl's stratospheric wealth or meticulously coiffed hair; rather it is because Lean In makes women feel like self-sabotaging slackers if they are not simultaneously the perfect employee and mom of the month. Sometimes, she proposes, it is OK to just lounge on a hammock, one hand holding a schmaltzy novel while the other holds a glass of wine. What she says ladies really require-in Seinfeldean speak- is a 'festivus for the rest of us'-the denizens of suds in the city. Brooks ends her article, "Women of the world, recline!" The common denominator of these anti Lean Ins is that every woman is not made of Ms. Sandberg's ilk-someone who wakes up with 30 items on her to-do list, and before darkness draws its curtain, there are 30 check marks. Of course, what enables her to do so-besides her super human resolve-is her support circle of employees who congregate in her 9,000 foot mansion.
Beyond the endless debate of whether or not the Facebook bigwig is good or bad for feminism, the legacy of Sandberg's movement does not rest on book sales or a forthcoming movie. It is defined by Lean In circles: clusters of women who meet monthly and keep one another focused on the eye of the prize: how to navigate the twin demands of work and motherhood. The philosophy is these circles are far more beneficial than friends getting together to discuss a book-Rachel Thomas, president of Leanin.org, describes it as "A book club with a purpose-"one that is more uplifting than to see a film or stuff bills into the briefs of scantily clad men. Of course, with Sandberg at the helm, the organization is far from slap-dash. All funds are funneled back into the foundation and its website has videos that explore such issues as how to negotiate-a hydra-head for many women, raised to accept, rather than decide. When a member expresses self-doubt, Lean In sisters squash it, a spider in the way of success. The organization also provides detailed kits for all facets of L. I. circles. Lean-In has caught on like the proverbial wildfire with upwards of 14,000 dotting the globe and Sandberg has visited circles in Beijing, Istanbul, Minneapolis, and Miami. For many the element of personal contact holds the most appeal. Linda Brandt, 43, a group leader from Minnesota stated, "It's like Girl Scouts for adults." Melissa Lloyd, who chairs a Brooklyn branch, says her group has grown so large that it has been dubbed 'A Circle Grows in Brooklyn.' One of the most positive attributes of Lean In circles is that it saves wives from complaining to significant others, and because it is a group of acquaintances as opposed to friends, conversation stays in the realm of the professional.
In a nod to what's good for the goose is good for the gander is men who buy into the philosophy. When Sandberg spoke to a packed audience in Washington, she asked the males to raise their hands and quipped that they would all get laid that night. It was a comment garnered to generate laughs, but Sheryl is earnest about bringing men into the fold. In her follow up book, Lean in for Graduates, Sandberg states, "It's time to man up and lean in." Erica Zimmerman is looking for a partner, and she used the Lean In mantra as a dating litmus test. If she mentions her support group and the guy seems interested, she concludes he is a feminist. If he raises his eyebrows or makes a snarky comment, her response: "Check, please." Hopefully, the gender prejudices of yesteryear will diminish with the next generation.
In the North Miami Senior Beach High School 1987 Yearbook, Cheryl and her BFFs took out a full-page spread. It featured a photograph of the posse along with modified lyrics of Kenny Rogers' 1981 song "Through the Years." In retrospect it is a metaphor for Lean In, "Can't imagine anything we've missed/Can't imagine anything the seven of us can't do…"