"The Hope of Spring" (1957)
Boris Pasternak's Dr. Zhivago depicts a romantic triangle set against the backdrop of the Russian Revolution. What makes the epic more evocative is the realization that the tragic Lara was the author's muse who paid a terrible price for her forbidden love.
Olga Vsevolodovna Ivinskaya was born in 1912, and from her early teens, she was an ardent admirer of Boris Pasternak. Her first taste of horror occurred when her husband hung himself, either in fear of arrest in Stalin's Great Purge, or because Olga had stated she was leaving him for Alexander Vinogradov. The second marriage collapsed after authorities arrested Olga's mother for making slanderous remarks about Stalin; the informant was Alexander.
At age thirty-five, Olga, the editor for the journal Novy Mir, met the fifty-six-year-old Boris. The next day, the acclaimed author gave Olga five autographed volumes of his poetry. Smitten, Boris was not willing to leave his second wife, Zinaida Nikolayevna; she had become Mrs. Pasternak as Boris had been attracted by her exceptional house-keeping skills. He confided to his friend, Lyusya Popova, of his lover, to which she responded, "What will happen to your life now, Boris Leonidovich?"
Frustrated at Boris' refusal to leave his wife, after a fight, Olga would turn his photograph to the wall; however, unable to stay away, her adored "Boria" (her nickname for Boris) once more stared back at her. Despite the demands of his wife, two children, and mistress, Pasternak wrote his anti-Soviet masterpiece; he patterned Zhivago's wife after Ninaida, his lover after Lara. In 1949, Olga discovered she was pregnant, and hoped to use the baby as a bargaining chip to become Mrs. Pasternak. However, the best laid plans of mice and mistress went awry.
Unlike other political dissidents, Stalin told the KGB to spare Pasternak- who he referred to as a cloud dweller- as the dictator had a fondness for the writer's translation of Georgian poetry. The largesse did not extend to Olga. The dreaded Soviet secret police raided her apartment, confiscated Boris' letters and manuscripts, and sent her to Lubyanka labor camp for the crime of "being close to persons suspected of espionage." When Judge Serynyonov told her she had associated with Pasternak because she shared his heresy, her rejoinder was she had only been with him for love. The judge responded, "I simply cannot believe that you as a Russian woman could love an old Jew like that." Pasternak was wild with grief at Olga's arrest, and implored his wife to adopt Olga's baby. Zinaida declined. Olga suffered a miscarriage at five months after a brutal interrogation. Five years later, upon her release, the lovers resumed their affair.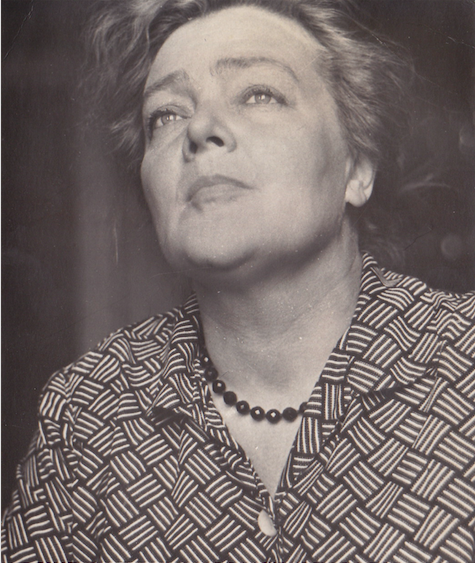 As the Soviet press refused to publish Dr. Zhivago, Pasternak entrusted the manuscript to an Italian visitor in 1956. The Soviet authorities were enraged by the international sensation caused by the novel and by the announcement that Pasternak had been nominated for the Nobel Prize. Hounded and harassed in his home country, he refused the Award and proposed a suicide pact with Olga. She talked him out of it.
As Pasternak lay dying of lung cancer in 1960, Zinaida refused to let Olga visit. A few months later, Olga-along with her daughter Irina-was again in a Siberian gulag on charges of sedition. Olga never received the romantic redemption promised Lara in the film's theme song, "Somewhere my love there will be songs to sing/Although the snow covers the hope of Spring."