No Humbugging (1849)
A lyric from a 1967 song by Arlo Guthrie is, "You can get anything you want at Alice's restaurant." Another place to satiate your heart's desire is at Harrods, the world's most famous department store. The emporium's Latin motto is "Omnia, Omnibus, Ubique." "Everything for Everybody, Everywhere." For the green wrapped goody-bags we can thank its founder: Charles Henry Harrod.
Honoré de Balzac observed, "Behind every great fortune there is a crime." And behind the British behemoth was a crime that centered on a fruit. Charles Harrod was a tea merchant and grocery wholesaler who set up Charles Henry Harrod Haberdasher and Draper in London's improvised East End at the beginning of Queen Victoria's reign. He enjoyed a reputation as a hard-working family man with a commitment to integrity. A year later, his store almost closed when Richard Moran, a porter at rival grocers Messrs Booth, Ingledew & Co., stole 112 pounds of currants and passed the illegal goods to Charles. A judge at the Old Bailey convicted Charles to seven years' exile in Tasmania. Charles begged for clemency stating he had a wife and two children who suffered from poor health. He vowed that if the court granted a reprieve he would "show his grateful sense of mercy extended to him, by the propriety of his conduct for the remainder of his life." Moran ended up in Tasmania; bailiffs took Charles to a prison ship, Leviathan, moored in Portsmouth, before his removal to Millbank Prison. During Charles' one year term, his brother, William ran the business.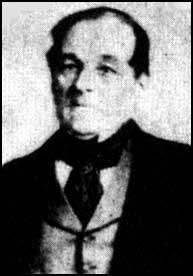 Fourteen years later, Charles moved his store and his two employees to Brompton Road in Knightsbridge, Harrod's present location, the family resided in rooms at the back. His industriousness laid the groundwork for his son, Charles Digby Harrod, who made Harrods a London crown jewel. Business boomed, partially due to the influx of tourists who flocked to the district for the 1851 Great Exhibition. In 1883, a fire gutted the store; the Harrod's owners rebuilt on a far grander scale. By the onset of the 20th century, the Knightsbridge building had a staff of 2,000 and construction commenced on the famous Edwardian façade. At night, the Edwardian emporium is illuminated by 12,000 lights.
On the cutting edge of change, Harrod's was the first shop to install "a moving stair," (an escalator,) and instituted home deliveries. Oscar Wilde and Lily Langtry were the first to open charge accounts. Other famous clients of yesteryear were Charlie Chaplin, Laurence Olivier, and various royals. The enterprise lived up to its motto promising all things to all people. A. A. Milne purchased a stuffed bear from the toy department for his one-year-old son, Christopher Robin, that became known as Winnie the Pooh. A prince phoned in an order to its pet shop to deliver Governor Ronald Reagan an elephant; another customer arranged for Noel Coward to receive a Christmas present of a live alligator. Buckingham Palace, "The Buck" to staff, used it as their corner grocer.
Harrods, whose telegraph address was Everything London, is a five-acre, seven story retail wonderland with more 200 departments, and 15 million annual shoppers. Other amenities include a bank, real estate office, funeral parlor, library, travel agency, cobbler, seven restaurants and a pub. One can purchase a variety of goods ranging from Dior handbags to artwork by Andy Warhol, as well as gold bars some of which sell for $500,000.
Despite Harrod's iconic status, if C. D. H. or "the Governor" the founder's son, could once more oversee his emporium, he would no doubt admonish its 5,000 employees with his old, habitual expression, "No humbugging-get on with it."