June 14th is National Flag Day
The national anthem is consecrated to it, police arrested Abbie Hoffman for wearing it, Neil Armstrong left one on the moon. But who created the American flag?
The legend of Betsy Ross, the woman credited with making the first American flag, is a beloved thread in the tapestry of Americana. Whether or not the tale is truth or fancy, she is one of the few female figures to feature in Revolutionary War history.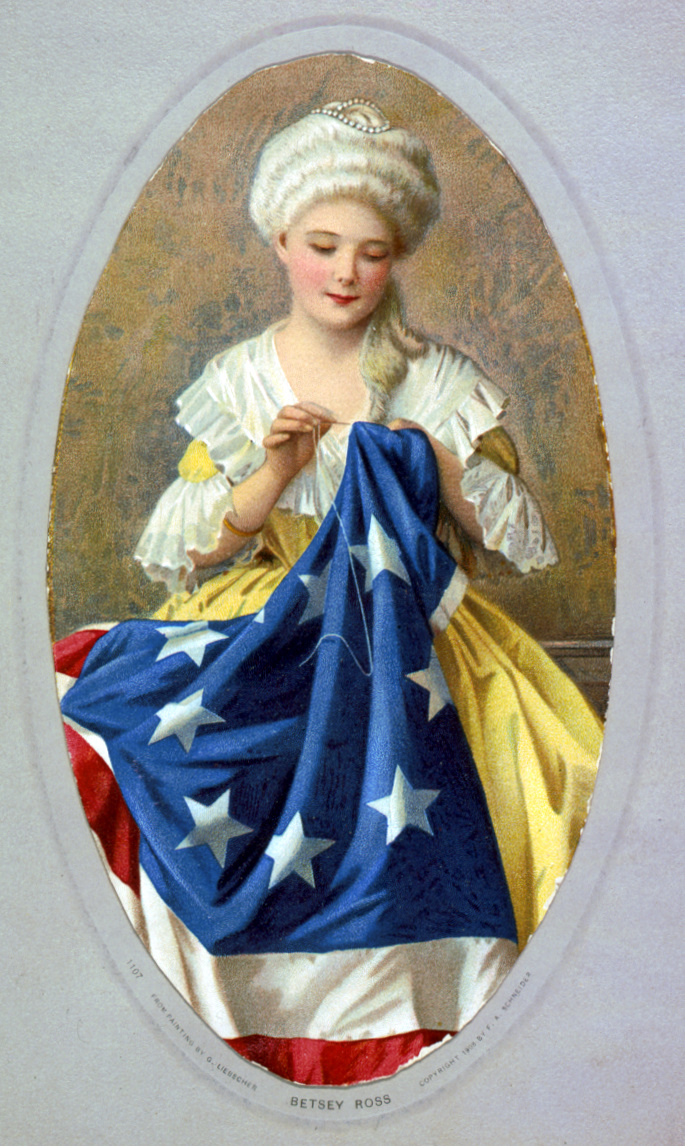 Born in 1752, the lady who launched an American icon was born Elizabeth Griscom, one of seventeen children, who attended school until age eleven, when she began an apprenticeship with John Webster, a Philadelphia upholsterer. During her employment, she fell in love with fellow employee, John Ross; however, as her Quaker faith would not allow marriage to an Anglican, the couple eloped. They opened their own upholstery shop, and thereby met General George Washington in Philadelphia for the First Continental Congress. Taken with the Rosses' work, he ordered bed hangings, pillows, and mattresses for his Mount Vernon home. The future president also commissioned Betsy to sew a flag that would replace the Union Jack. His direction: it would display stars and stripes, representative of the 13 Colonies.
By the time the seamstress was thirty years old, Betsy had been widowed twice. A subsequent spouse was Joseph Ashburn; the British captured his ship and charged him with treason. John Claypoole, the messenger who delivered the news of Ashburn's death, became her third husband. The flag that started in a modest shop on Arch Street, Philadelphia, became the icon known as the Star-Spangled Banner. In the story, the American Betsy parallels the Greek Goddess of Wisdom and Weaving-our very own Minerva.