Indian Summer (1901)
Voracious sexual appetites are traditionally associated with the possessors of testosterone, but history has proved there are Lady Casanovas. Catherine the Great was so hot to trot a joke circulated in St. Petersburg that the canal that received the most use was Catherine's canal. Mae West's response to her maid informing her ten men were waiting at the door, "Send one of them home. I'm tired." In a similar carnal vein, there was a British lady who could have given the Russian empress and the American movie star a run for their money.
Edwina Cynthia Annette Ashley had a cocooned but lonely childhood as her parents lavished little time on her or her younger sister, Mary. When their mother passed away from tuberculosis, her death did not leave a significant impact on her daughters. Their father, Wilfred, a Conservative Member of Parliament and future baron, remarried, and at his new wife's urging, sent Edwina to boarding school, one that she enjoyed as much as Jane Eyre did Lowood. Rescue arrived through her grandfather, Sir Ernest Cassel, a German-Jewish banker who had converted to Catholicism at the urging of his wife. After his daughter's death, he took Edwina under his wing, and she lived with him in Brook House, his Park Lane London estate. Grandpa's house had so many maids that one was employed full time only to wash the flower-vases. The child became accustomed to footmen in livery, governesses, valets, chauffeurs, and a chef with four assistants. Their home was the most magnificent in Mayfair; Cassel had purchased the property in order to woo members of the aristocracy, a move calculated to distance him from his immigrant roots. His pastime was raising thoroughbreds, and at a race, Cassel achieved his greatest win: meeting the Prince of Wales. Cassel ended up as the future King Edward VII's financial advisor and confidant, thereby gaining entry into the upper echelons of the elite.
As a rich and desirable heiress, Edwina's marriage provided entry into the world of the blue bloods. The society darling met Prince Louis Mountbatten, whom the royal family nicknamed Dickie, at a ball hosted by Mrs. Cornelius Vanderbilt. His mother, Princess Victoria, was a granddaughter of Queen Victoria; Dickie was related to almost every king, prince, and grand duke of Europe. Their magnificent nuptials took place in 1922 at The Church of St. Margaret, Westminster Abbey, where the Prince of Wales served as the best man. Their honeymoon was spent in Spain as the guests of King Alfonso XIII and Queen Ena while the Vanderbilts were ecstatic to serve as their Manhattan hosts. When the newlyweds returned to London, with his pedigree and her fortune, they became the "It couple" of the twenties. From the cars-and sometimes airplanes-that alighted at Brook House stepped visitors such as Charlie Chaplin, Noel Cowart, Winston Churchill, and Douglas Fairbanks Jr. One evening King Edward VIII arrived with Mrs. Simpson.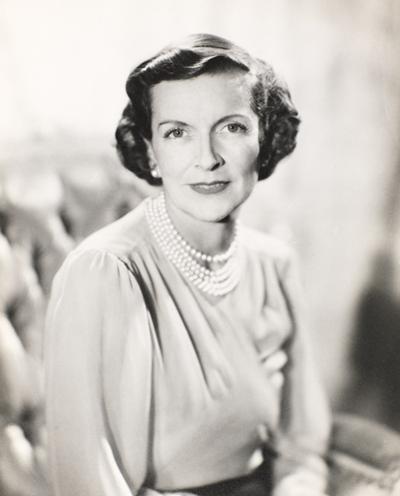 As with couples from all walks of life, a lovely wedding did not prove a prelude to a marriage of content. While ostensibly the Mountbattens were a perfect match, in actuality they shared few commonalities. His passion was the spoils of the good life; his Lady, having always enjoyed luxury, was inured to its seduction. Furthermore, Edwina did not partake in her husband's other obsession: First Sea Lord of the Royal Navy. So enamored was he of the navy, he designed their bedroom after a ship's stateroom. Further problems dogged their marital vows when disharmony appeared in the boudoir. Initially, the inexperienced couple reveled in their mutual introduction to the horizontal life. The groom anointed his bride's breasts Mutt and Jeff-the nicknames World War I soldiers gave to their campaign medals-and the couple became parents of Patricia and Pamela. Part of their lack of physical chemistry may have arisen because the bisexual Mountbatten preferred male partners; while he was called Dickie to his family in other circles, he was known as Mountbottom. When he resumed his duties as an officer, Edwina, described as one of the six best-dressed women in the world, shopped at Channel, played bridge, and danced the Charleston until 3 a.m., sometimes with Fred Astaire.
Motherhood did not prove the salve to her spiritual wasteland; though she loved her girls, she proved maternal nurture is not an instinct. After Patricia's birth, Edwina confided to her diary, "A divine little daughter. Too thrilling, too sweet," and then gave over her care to nannies while she partied in the South of France. Edwina possessed a razor-sharp mind but because of the repressive nature of her era and class was unable to embark on a career and instead turned to amorous pursuits. At times, she juggled several lovers, and her bed, sheathed in pink satin sheets, became a variant of musical chairs. On one occasion, a maid at the Mayfair mansion was at her wit's end when the Lady of the house bustled in from a shopping spree, and five gentlemen callers were awaiting her arrival. The frantic domestic said, "Mr. Gray is in the dining room, Mr. Sandford is in the library, Mr. Phillips is in the boudoir, Senor Portago in the anteroom…and I simply don't know what to do with Mr. Molyneux!" The inner circle-except for her husband who spent his time at sea-were aware of her hobby and referred to her lovers as Edwina's "ginks."
The most scandalous episode in her libidinous diary was her liaison with the bisexual West Indian cabaret pianist Leslie Hutchinson-the prototype for Downton Abbey's royal gigolo Jack Ross. Leslie was performing and Edwina, sitting in the audience with her husband and the Prince of Wales, was enamored. At another concert, as he played the piano, she took off her chiffon scarf, put it around his neck, and startled him with a passionate kiss. Post consummation, in appreciation of service rendered, she gave him a gold cigarette case, a signet ring bearing her coat of arms on the inside, and a diamond-encrusted penis sheath from Cartier. Their erotic romps ended when the newspaper, The People, proclaimed a woman highly connected and immensely rich was having an extramarital dalliance with a colored man. King George V ordered Edwina, who had temporarily moved to Malta where her husband was stationed, to return home to put a lid on the scandal. The couple was publicly invited to Buckingham Palace the following day, neatly papering over the cracks in their marriage. Later on, Mountbatten would admit, "Edwina and I spent all our married lives getting into other people's beds." The Mountbattens never contemplated divorce. His royal relations did not let divorced people set foot in the Royal Enclosure at Ascot, and without his wife's wealth, he would have to live off his paltry officer's pay. After one of Edwina's transatlantic jaunts left American gossips in a feeding frenzy (she was supposed to be breaking up the Douglas Fairbanks-Mary Pickford marriage), the couple cut a deal: they would maintain separate beds, but they would remain deeply devoted friends.
Patricia and Pamela, although they were coddled with all the privileges that class, celebrity, and cash could bestow, were deprived of parental nurture as dad was on the high seas and mummy was restlessly roaming the world. Edwina's companion on these adventures to Africa, China, and the Pacific was often Bunny Philips who the children called Uncle. Compensation for their absences was lavish presents, and the girls wore handmade shoes from Paris and played with a miniature train set of solid silver. The children's menagerie of pets included souvenirs from their mother's exotic/erotic trips: a lion cub, a mongoose, and a pair of wallabies who fed on orchids and were never housebroken. In a nod to donning the maternal cloak, she took her children on a Continental tour and deposited them, along with nanny and governess, in a Hungarian hotel and then disappeared for months. After Edwina decided to retrieve them, she could not recall the name of the hotel. Ultimately, after retracing her route, there was a mother-child reunion.
Edwina's soulless odyssey came to a halt in 1947 when she became entangled in a pivotal moment in history. After attending the marriage of Queen Elizabeth II to Lord Mountbatten's nephew, Prince Philip, their lives were upended when the Atlee government appointed Mountbatten the last Viceroy of India. His job was to turn the longtime star in the crown of the British Empire back to its own people.
Jawaharlal Nehru was a lonely widower; his only passion was his country's independence until he met the woman who proved the cliché opposites attract. Though from different races, religions, cultures, and classes, they forged a magnetic connection, and Edwina relinquished her emotional virginity. However, unlike with her "ginks," she took pains to keep her extramarital affair discreet because Nehru's cause came first. On every possible opportunity, Nehru visited the monumental Rashtrapati Bhava, the Viceroy's sumptuous residence, for a rendezvous. On afternoons they would sit side by side on a bench, no space between them. Mountbatten often accompanied them to deflect attention from the affair. When duty drove them apart, she wrote Nehru, "I hated seeing you drive away this morning…you have left me with a strange sense of peace and happiness. Perhaps I have brought you the same?" Henri Cartier-Bresson's photograph of the three power players, taken in Delhi, serves as a metaphor for their triangular relationship: Viceroy Mountbatten dressed in white Navy attire looks off to the side, Nehru, in traditional Indian garb, is doubled over in mirth, Edwina smiles at her lover. Lord Mountbatten and Nehru shared more than a relationship with Edwina: they were both under monumental pressure on the best way to transfer power to a country rent asunder by virulent tensions simmering amongst Hindus, Muslims, and Sikhs.
In ten months, Mountbatten orchestrated the partition of India and the birth of Pakistan. Afterward, the British elite did what they had done for two centuries of rule: celebrated in grandiose style. On a balmy evening, Lord and Lady Mountbatten threw an extravagant party in the Mughal Gardens of Delhi to mark the extraction of the jewel of Empire from Victoria's crown. Thousands of tiny lanterns hung from jacaranda trees as native princes in dazzling attire and British colonial officers wandered among the fountains and rose beds, sipping champagne and eating canapés. Nehru had been India's first prime minister for less than twenty-four hours; Pakistan was not yet a day old, and on the other side of the genteel enclosed gate, the continent was aflame with riots and enough blood to overflow the Ganges. The Viceroy had failed to appreciate Partition would lead to a million deaths.
Although flawless in the role of the perfect hostess, Edwina was apprehensive she would have to leave the man who had shown her the face of love, and the moment of separation arrived sooner than expected. After Gandhi's assassination-the activist who Churchill had disparaged as "that half-naked fakir-" the British Prime Minister saw a newspaper photograph of the grieving Vicereine kneeling on the ground during the Mahatma's cremation. Sir Winston fumed she had gone over to the other side of the political fence and ordered the Mountbattens to immediately return to England. Edwina once more wore the mantle of poor little rich girl.
The separation was made bearable when Edwina visited India, or Nehru was in England. He sent presents from wherever he traveled: sugar from the United States, cigarettes from Egypt, pressed ferns from Sikkim, and a book of erotic photographs from the Temple of the Sun in Orrissa. The couple, on the same page intellectually and spiritually, shared another commonality posthumously. In 1979, the IRA planted a bomb on Lord Mountbatten's fishing boat off the coast of Ireland, killing him, his fourteen-year-old grandson, Nicholas, and the child's paternal grandmother; his daughter Patricia and Nicholas's twin brother, Timothy, sustained serious injuries. In a similar tragic vein, in 1984 Nehru's only child, Indira Gandhi, serving as Prime Minister, fell victim to an assassination orchestrated by her two Sikh bodyguards.
Edwina spent her last years emotionally adrift, miserable at the enforced separation from the man she loved. She passed away from heart failure in North Borneo in 1960; on her deathbed were innumerable letters, written on fine blue paper, all from Jawaharlal Nehru. But their love story was not yet at an end. The Royal Navy took Edwina's body to its sea burial in the English Channel where her grief-stricken lover made a public declaration of his devotion; he sent his own Indian Navy frigate to cast a single wreath of marigolds on her watery grave. Late in life, Edwina discovered love-the real pearl beyond price-that allowed her a brief yet indelible Indian summer.