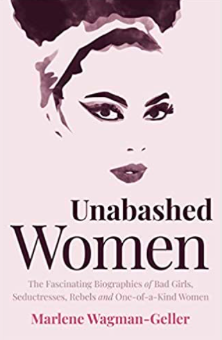 Well Behaved Women Seldom Make History
A thrilling journey into the badass women whose non-conventional lives left their DNA on history.
Amazing women with a story to tell. Join Mae West as she shakes up the entertainment industry with her wit and wisdom or create colorful art pieces with Yayoi Kusama that are larger than life itself. These women in history defied the expectations of conventional society to live the lives they chose, regardless of what others thought.
Words of Wisdom. Society may have labeled these fierce femmes as rebels, badass, wild, or uppity. But, these amazing women still dared to be different. With an out-of-the-box perspective, you'll find inspiration from an array of fabulous females who will give you a lesson in being one-of-a-kind.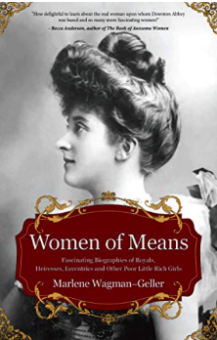 The Grass Isn't Greener on the Other Side: Heiresses have always been viewed with eyes of envy. They were the ones for whom the cornucopia had been upended, showering them with unimaginable wealth and opportunity. However, through intimate historical biographies, Women of Means shows us that oftentimes the weaving sisters saved their most heart-wrenching tapestries for the destinies of wealthy women.
Happily Never After: From the author of Behind Every Great Man, we now have Women of Means, vignettes of the women who were slated from birth—or marriage—to great privilege, only to endure lives which were the stuff Russian tragic heroines are made of. They are the nonfictional Richard Corys—those not slated for happily ever after.